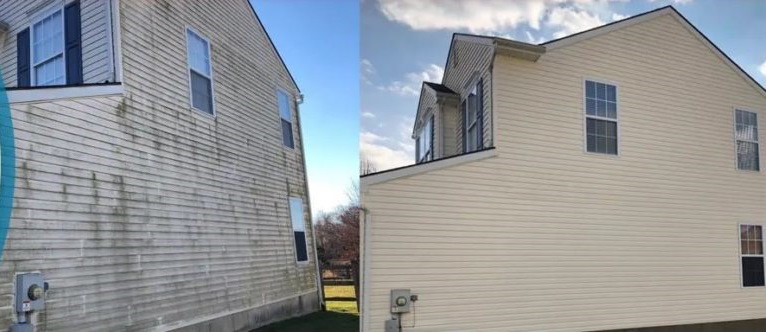 Residential Cleaning
We are a full-service pressure washing (also known as power washing or soft washing). Our vehicles are equipped with water tanks and specialized machines that are truck mounted. We do not use pressure washers from "home depot," our machines professionally authorized to cleaning the toughest jobs.There's a distinction between us and our competitors.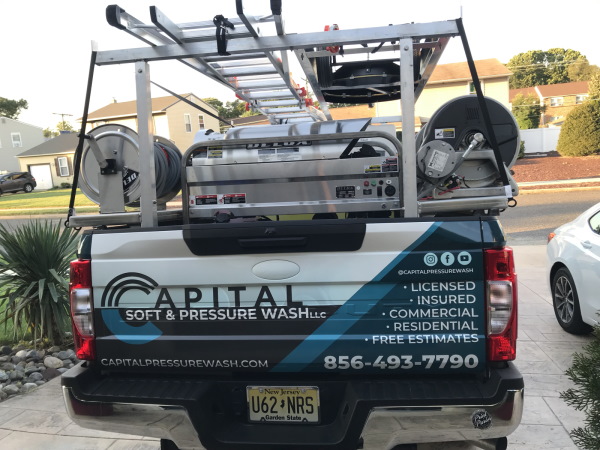 It's no secret that New Jersey's sweltering weather and humidity makes for the perfect breeding ground for both algae and mold to grow on the exterior of your home. So it is a must that you Pressure Wash your home exterior as a part of regular maintenance. Thanks to the latest advances in the cleaning industry, Capital Soft & Pressure Wash LLC uses only low-pressure "soft-washing" methods to pressure wash your house. This is especially important when power washing the roof.
This way, we can ensure a more than thorough elimination of mold and algae without exterior damage due to high-pressure waters. Our cleaning methods and detergents will effectively restore stucco, brick, vinyl, aluminum, and more back to its original beauty.
Get Free Estimate
---
Stucco Cleaning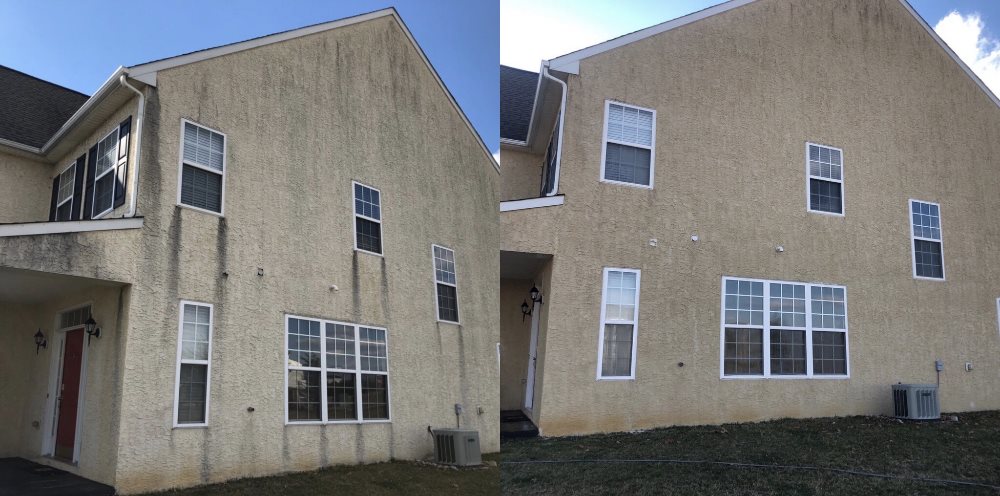 To clean stucco, the main thing is to use a softwash method that will kill the organisms beneath the surface, which causes the stains. Stucco or EIFS is easily damaged with a pressure washer, especially on the trim pieces. Sometimes the black streaks under the windows are an inorganic stain that will not clean. Similar to getting a stain on your shirt, it may lighten but may not completely clean like a vinyl siding. Regular rinsing of screens and cleaning window sills is essential.
---
Deck Restoration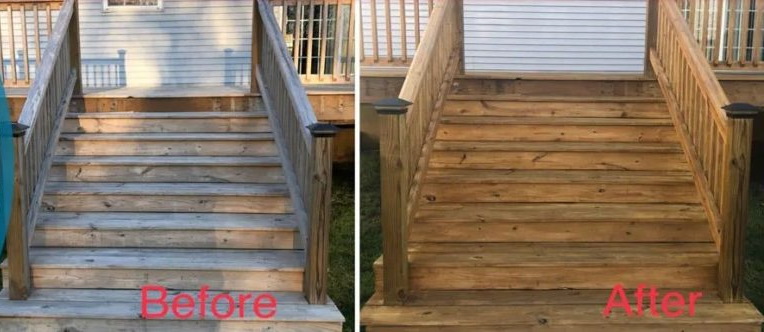 Receive a thorough deck restoration with our services. Capital Soft & Pressure Wash LLC will efficiently restore your deck with our industry leading equipment and remove the chemicals eating away your deck that are coating the deck's natural beauty beneath it. Our skilled team will provide an amazing clean that will leave you completely satisfied. Contact us to schedule an appointment today.